To go Fashion Doll Favorites
---
Sherri's Favorite Dolls
---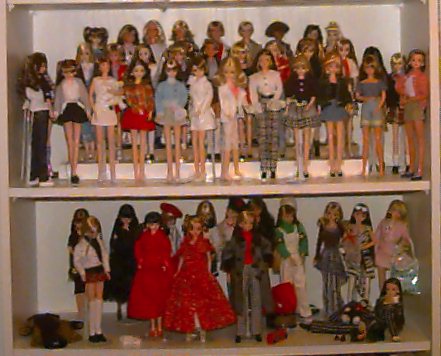 45 of Jennys Friends

pic courtesy of Hunca

Licca Castle Naomi

This special doll has many names! Naomi Red - Licca Castle Original Naomi.
She was very hard to track down. She was sold during the summer of 1998 and was a limited edition of 30.
I saw her on a fellow Jenny collectors page and when I found out how limited she was - I never believed I would have the opportunity to buy her. But I love her from afar and even downloaded her pic so I could go admire her.

I have named her "Akanu"... exotic HUH???

The picture below is what started my HUNT for her!

Western Ellie

I have had several oportunities to buy this Ellie. Each time I did not the money at the time to buy her.
Then while searching through Ebay - I found her with such low bid that I could not believe it and even more incredible - I got her for that initial bid!!!
Japanese Barbies®

These are Mattel Barbies® offered in Japan . Notice the Mackie face used on the dolls!
---
Barbies®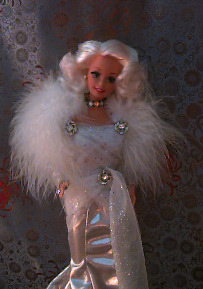 Silver Screen

This Designer doll is a FAO Schwartz exclusive.
I looked high and low for this doll and although I found her relatively easy - I found the price tag was more than I wanted to pay!! Then I lucked out in an auction late in 1996 and got her for what I could afford.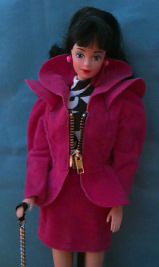 Feelin' Groovy by Billy Boy

This Designer doll was made for a European market and was not generally availabe in the States. Made in the 1980's, she uses the steffie face mold. Feelin' Groovy is a favorite among collectors.
I looked for about 6 months for this doll back in 1996.
---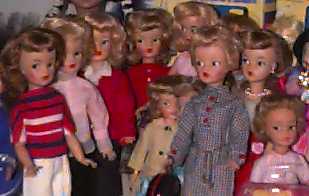 some of my Tammy's
Tammy - Barbie Dolls competition in the early 1960's
---
Japanese Fashion Dolls

To read more about Jenny - the Japanese Fashion Doll - click on the picture!
---
I Collect Other Fashion Dolls - 14" and taller
Gene
Young Lady So Beautiful
Alex by MA
Kingsgate Marissa
Tyler
Elle by Jakks Pacific
---
Costco Gown Collection

The 2 sets of outfits available only at Costco Price Club had something for everyone. Lucky were the collectors that got them
---
Favorite Customized Barbie® Dolls
Madison Avenue in Green and Purple: clothes by Teri Fesler
---
OTHER Dolls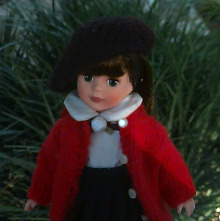 Marni - Robert Tonner's Kipplebush Kids

Next Page | Back